Over the course of my career, I have been a design manager, UX researcher, product designer, project manager, information architect, user experience designer, interaction designer, front-end developer, art director, graphic designer, photographer, and teacher.
A common thread in all my work is a desire to understand underlying systems and structures. I gravitate toward research, setting up design processes, and helping teams to navigate complexity to define clear goals and user-centered outcomes.
Because the bulk of my career has been in design roles at nonprofits with limited resources, I excel at working within constraints to find pragmatic solutions. I am comfortable serving in multiple roles on a product team, and am often responsible for taking products from concept to completion by leading generative and evaluative research; defining the structure, behavior, and presentation of product features; and working with developers through agile development methods to build and deploy digital experiences.
Work highlights
Library of Congress
I am currently a project manager in the U.S. Copyright Office. Prior to that, I led user experience research and design activities for a multiyear U.S. Copyright Office modernization initiative from January of 2020 to August of 2023. As a lead UX designer, I worked on an agile scrum team responsible for the development of a new copyright registration system, and worked with UX and software development colleagues on the management and maintenance of a design system used by all Enterprise Copyright System applications.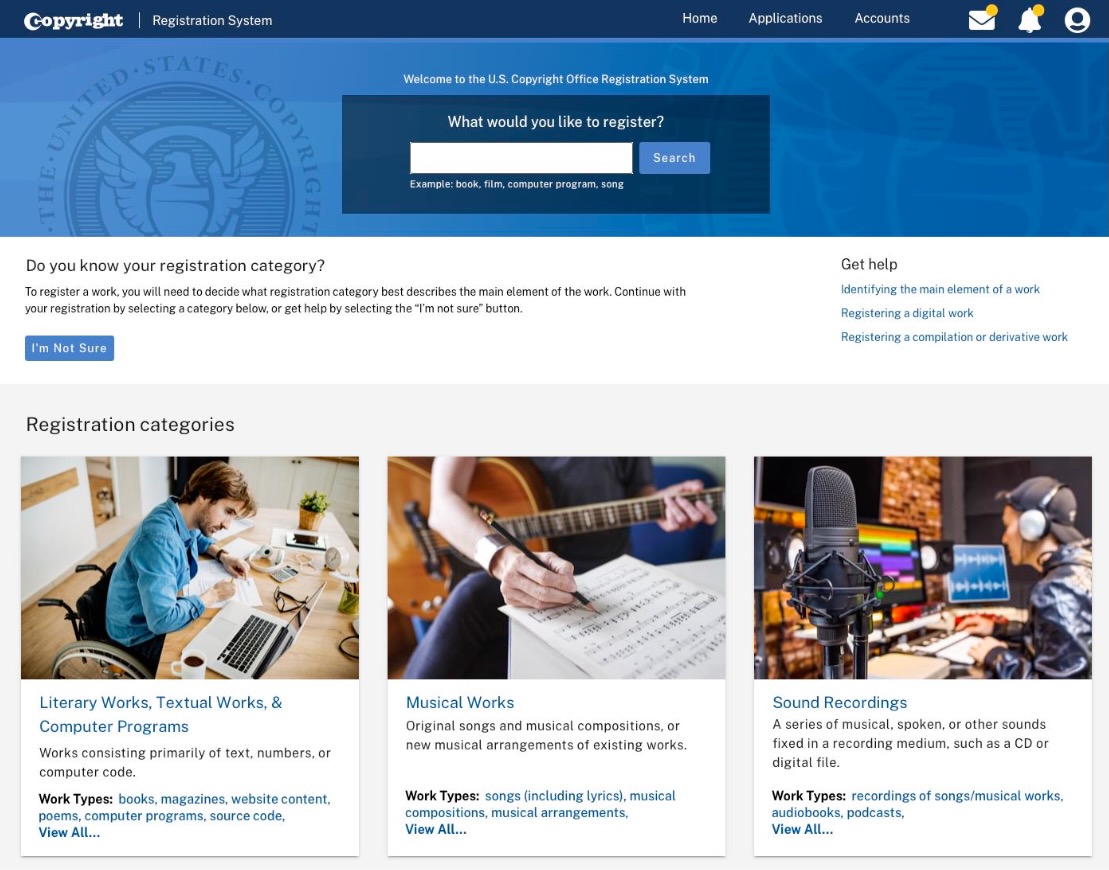 United States Holocaust Memorial Museum
I was a design and user experience manager at the United States Holocaust Memorial Museum from July 2018 to December 2019. During my time at the museum, I supported user research and digital strategy activities while managing a team of designers and software developers responsible for the creation of digital products, museum exhibitions, and multilingual educational resources.
Learn more about my work at the United States Holocaust Memorial Museum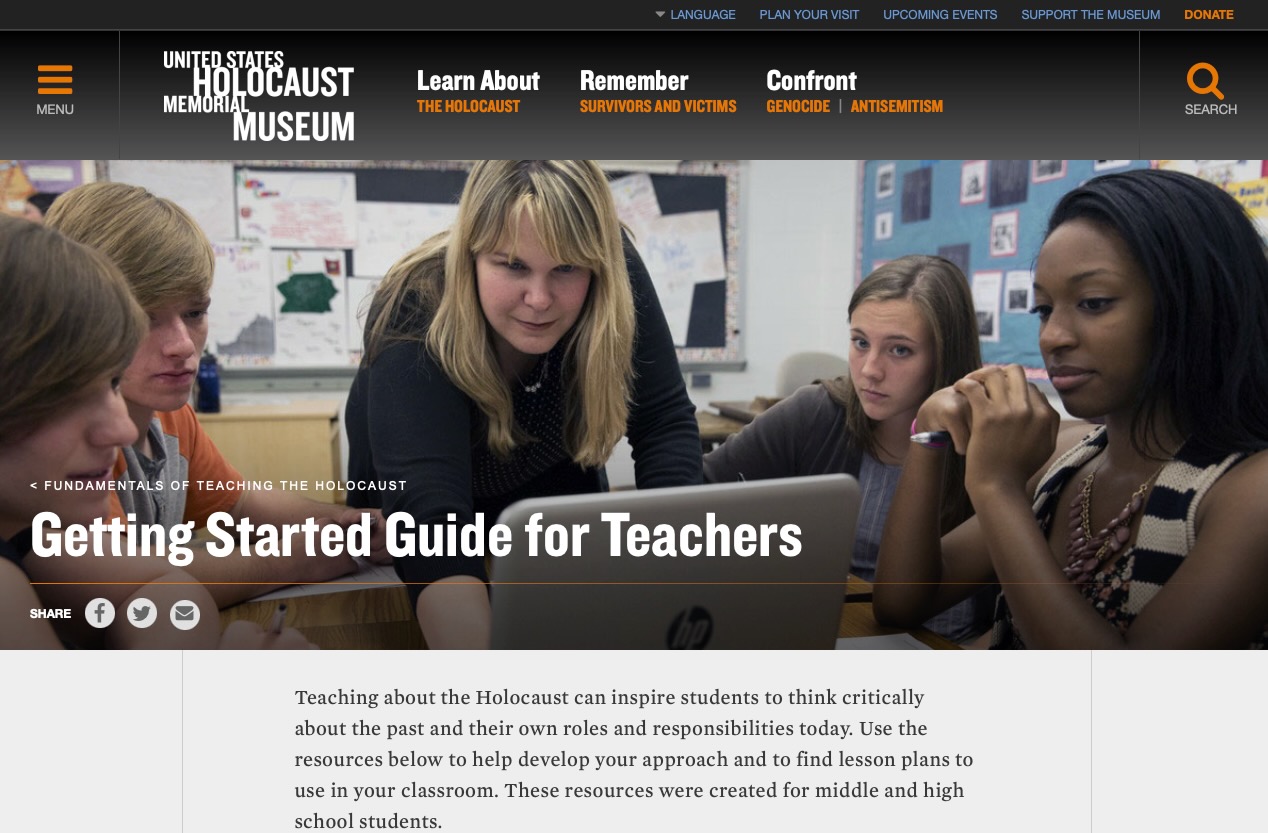 NPR Visuals Team
The NPR Visuals team includes photographers, videographers, coders, and designers that collaborate with reporters and editors on digital projects in the NPR newsroom. I was a senior interaction designer on the team from August 2013 to July 2018. In this role, I was responsible for research, reporting, information architecture, visual design, front-end development, usability testing, and training that helped colleagues apply best practices from user experience design to the work of digital journalism.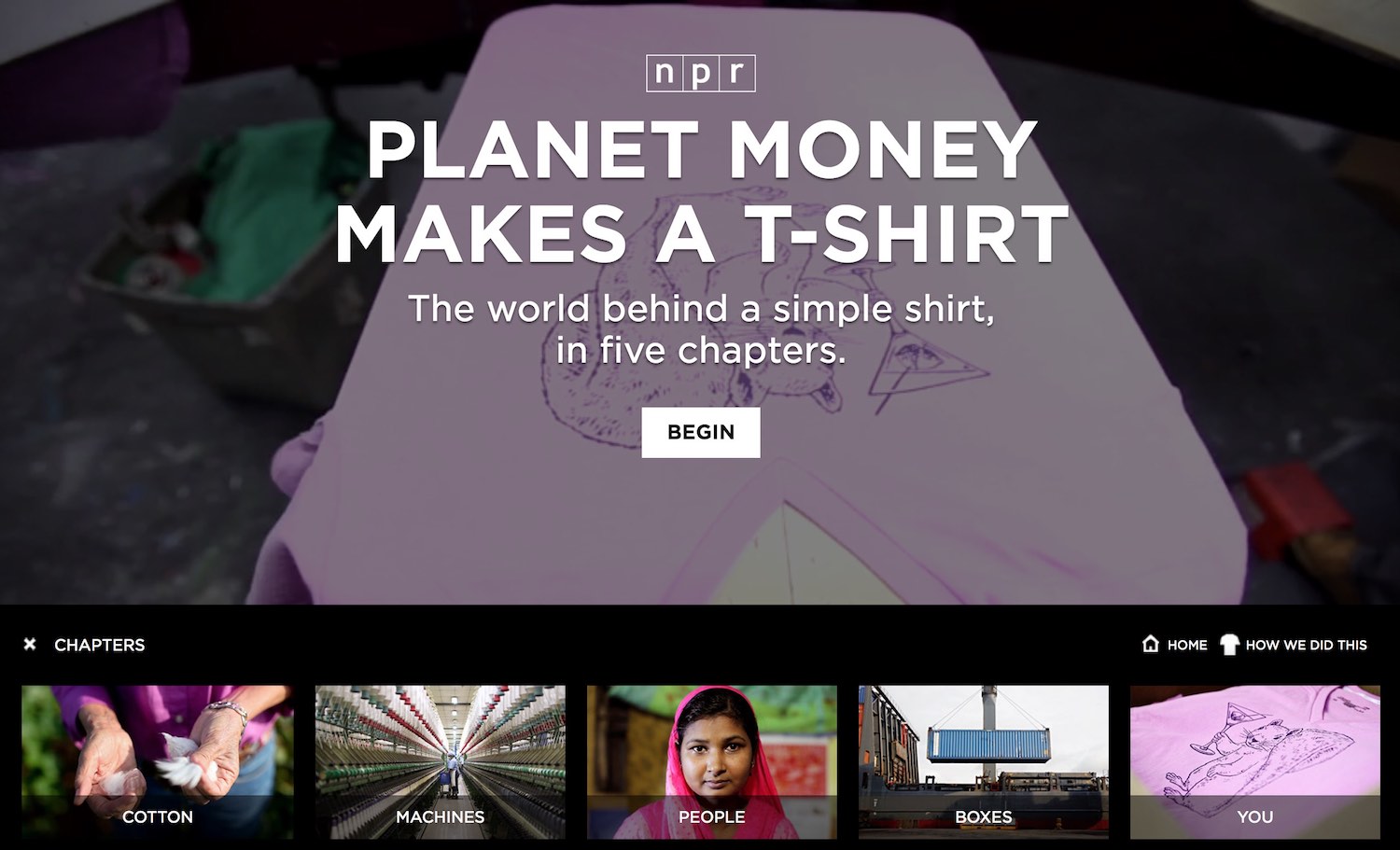 NPR Digital Media
I was a senior interaction designer in the NPR Digital Media department from May 2012 to August 2013. At that time, the department included multiple product teams that were responsible for building and maintaining digital products for NPR. I worked on a cross-functional scrum team that was responsible for a responsive, mobile-friendly, redesign of NPR.org, a top news and culture website averaging 23 million unique monthly visitors in 2013.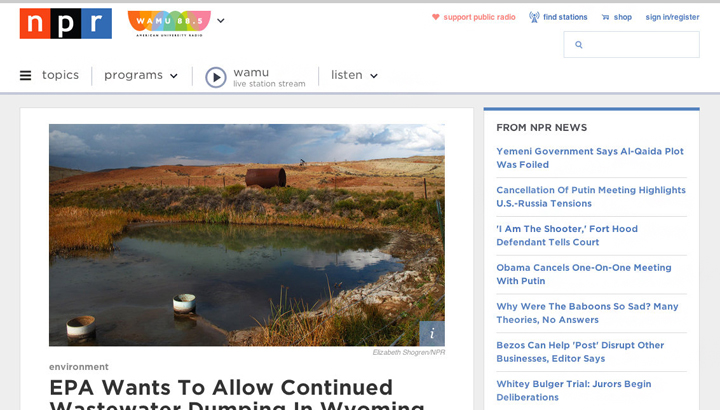 Project Argo
Project Argo was a two-year project funded by the Corporation for Public Broadcasting and the Knight Foundation to strengthen local journalism by building a network of NPR member station blogs that focused on local interest topics including health, race and culture, and the environment. I was a lead designer and front-end developer on the project from February 2010 to May of 2012. As part of a four-person product team, I helped create a WordPress-based blogging platform and open source toolkit for beat reporting used by blogs that averaged more than 100,000 unique monthly visitors, and served as top online destinations for partner stations including KQED and KPBS.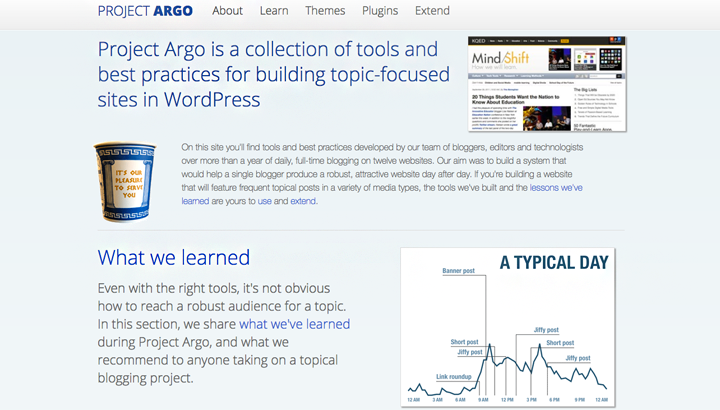 USA TODAY
I was a senior web designer in the design department at USA TODAY from May 2008 to February 2010. In this role, I was responsible for information architecture, interaction design, visual design, and front-end development. My work included editorial projects and features for the 2008 Election, 2008 Summer Olympics, and dynamic sports templates for usatoday.com.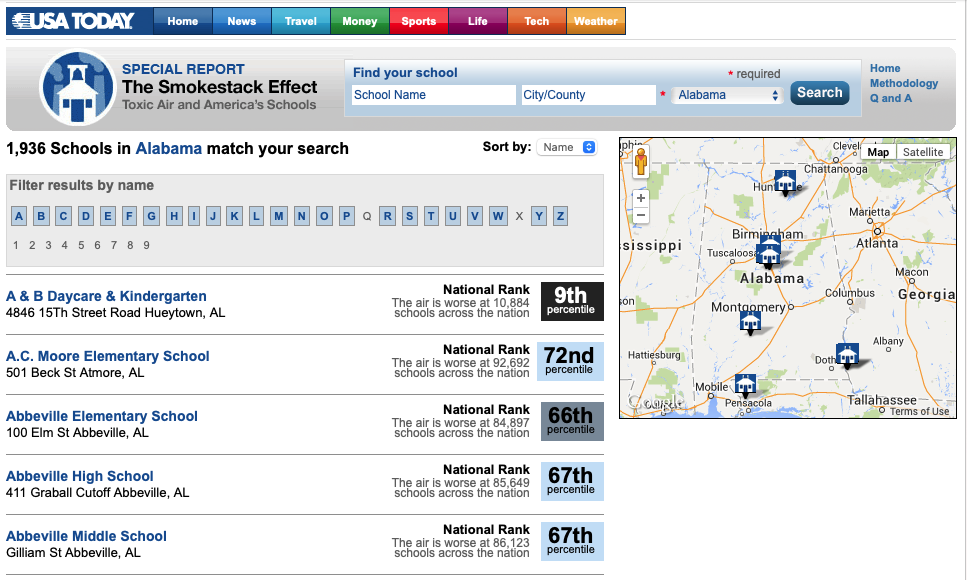 American Chemical Society
Founded in 1876 and chartered by the U.S. Congress, the American Chemical Society is one of the world's largest scientific organizations, with membership of more than 151,000 in 140 countries. I was an art director in the society's web strategy and operations department from December 2006 to May 2008. In this role, I managed a team of designers responsible for the design and maintenance of organization's primary website, acs.org.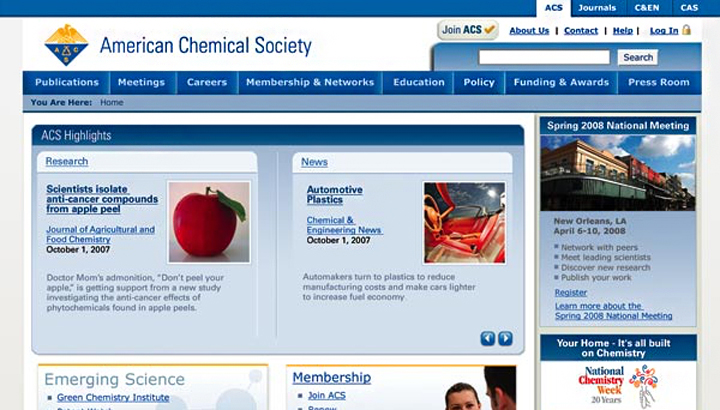 Published articles and interviews
Presentations and conferences
Awards
2017
2016
2015
2014
2013